Dinner Under the Stars
You're invited to our annual "Sukkot Under the Stars" holiday dinner, in our warm Sukka at Chabad. Celebrate this beautiful holiday in style, with fun, games and delicious food!
Sunday, October 13, 8:00PM
Shabbat, October 18, 7:30PM
Sukkah on the Go!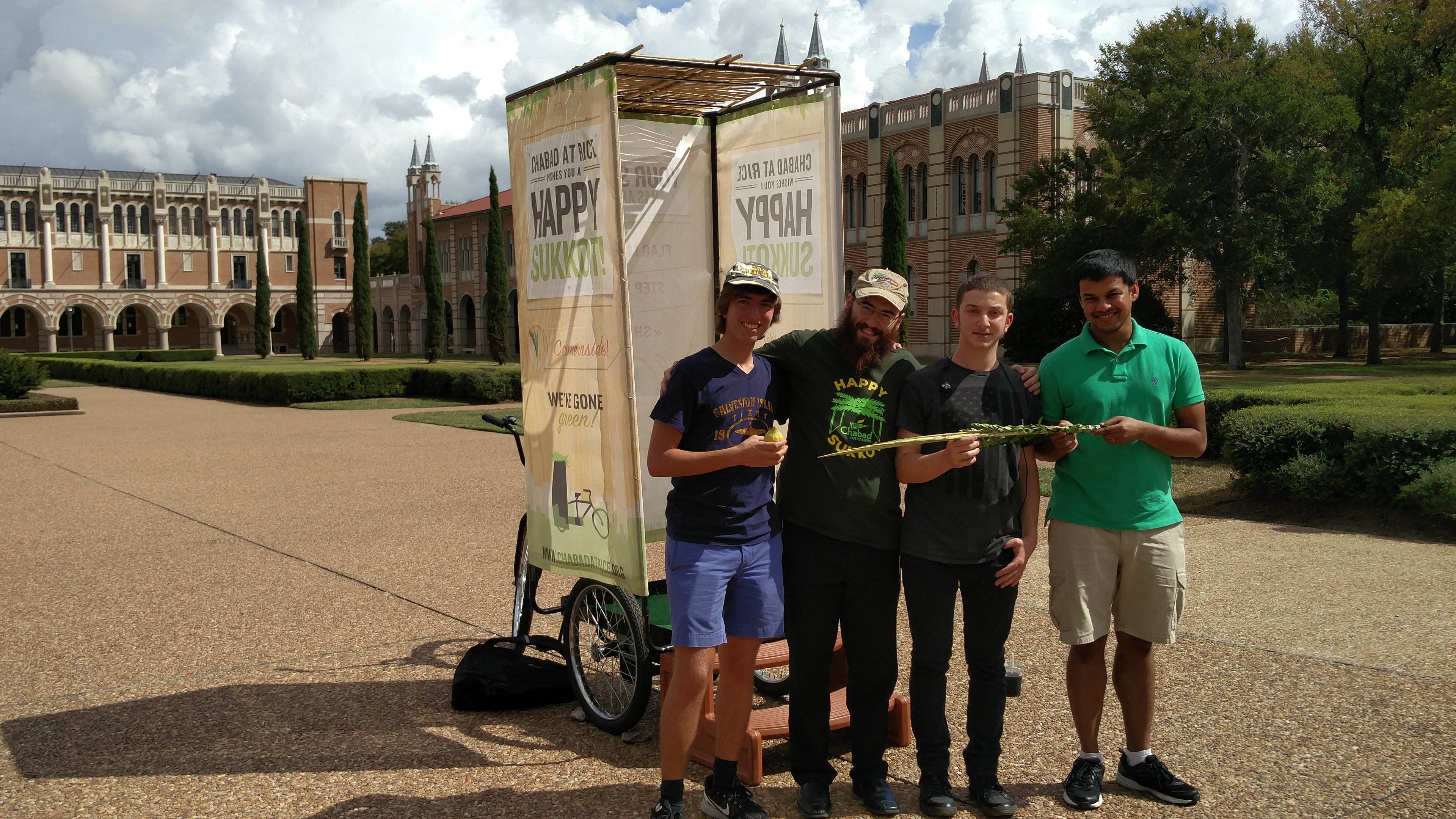 Look out for our "Pedi-Sukka" on campus. Stop by for your chance to shake the Lulav & Etrog and grab a bite to eat in the Sukka.
October 16 - October 18
11:00AM - 3:00PM